Envision Salon Spa is a full service hair salon and day spa, located in Ankeny, Iowa. Our fantastic service providers will give you the beauty services, spa services and relaxation you deserve. Our salon spa has been designed to provide quality treatment in a clean, relaxing atmosphere. Even better, our creative and well-trained, frequently-requested stylists can give you the brand new look you crave and love.
Find your unique style with one of our fantastic service providers!
Our Clients Say

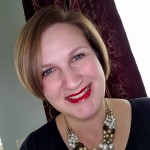 I've gone to Envision Salon for a few years now. I am a stay at home mom to 3 kids under 6. The hour or so i get to spend here every 6-8 weeks is pure bliss for me. Stephanie just GETS how thick my hair is and where other stylists struggle, she has always been a rockstar. I always leave with a cut i love or a color i love and look forward to catching up with her next time. The atmosphere is great here and I highly recommend you check it out!
Emily Chisholm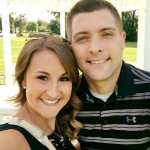 I love Envision! I used Envision for my bridal party's hair and my mom, mother in law, grand-mother in law, and my make up for the wedding day! All of us walked out looking so beautiful! Then, a few weeks later and I saw Jenna to cut off about 8 inches of hair! I was a little nervous but I love my hair now. Thank you Envision! My hair has a fresh new look and is so much healthier!
Sarah Norton

I've gone to Leah at Envision for about 1.5 yrs. She GETS it when it comes to curly hair and bold red coloring. The rest of the staff are always super nice and make each visit nothing short of enjoyable.
Mariah Jepson
Katelyn did an OUTSTANDING color yesterday! I am new to Ankeny, I was referred to your salon by my sister and this is the 2nd time I have been in and she is so on point! Thank you and see you in 5 weeks! Sara K
Sara Karabatsos
Jes is the freaking best!!! I walk out every time feeling like a queen! She literally takes my hair from drab to fab. I will never go anywhere else. Thank you for being you girl! ❤️
Katy Baker
I've been going here for a few years now. Paige always does a fantastic job cutting and styling my hair; it is always perfectly coiffed. Besides Paige, the staff is friendly and professional, and the environment in the salon is welcoming and relaxing. I highly recommend the salon.
Adam Stewart
Visit Our Salon
1802 SE Delaware Avenue
Ankeny, IA 50021
1802 SE Delaware Ave
Suite 113
Ankeny, IA 50021