At Envision Salon, we offer a variety of spa services including body waxing and lash extensions. Please click any of the links below to learn more. To schedule an appointment, give us a call at 515-964-4009.
Makeup
Let our professionally trained and certified estheticians create the perfect look for you. Whether you are going out on the town, attending a formal reception, or anything in between we'll take care of everything. We start by listening to you and your needs, and then we design a custom makeup application to fit your unique style and personality.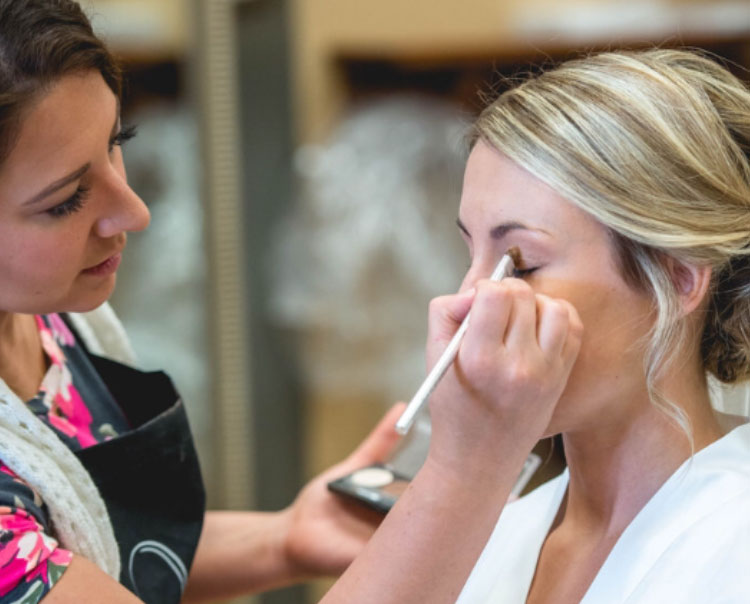 Lash Extensions
Eyelash extensions are the best way to achieve dramatic, beautiful and luscious lashes. Choose classic for a natural look or hybrid for a more full look. Lash extensions look and feel like real eyelashes and is achieved by each isolated eyelash getting its own thick, dark extension for enhancement. A classic full sets take about 2 hours to apply and a hybrid full set takes about 2-1/2 hours to apply. We will advise you when you need to come back to have them filled to maintain your lashes. It can be anywhere from 2 weeks to 5 weeks depending on your lashes and needs.

Make Up
Traditional Make-Up Application
$75
Lashes and Brows
Lash Extensions Full Set
$170 - $185
Event Lashes (temporary)
$30